September 25th was announced by Paris City Hall as the day free of cars.
The area of over 650 km long was prohibited for all private cars. The speed for those were allowed to drive during this day should have be limited to 20km/h.
At last we can enjoy the empty streets, the silence and the fresh air of Paris …
… That's exactly what I expected from this bike ride.
However, it was not that simple and the city was far from free of transport: some buses and a few hundreds of taxis really excited by the absence of normal traffic and that seemed to have forgotten the speed limit.
In short, not exactly how I imagined but to be honest, it's still a great initiative of the city of Paris, which, in my opinion, could be adopted every Sunday. The number of cars decreased significantly and what a pleasure to bike on the almost empty Voie Georges Pompidou next to the Seine river!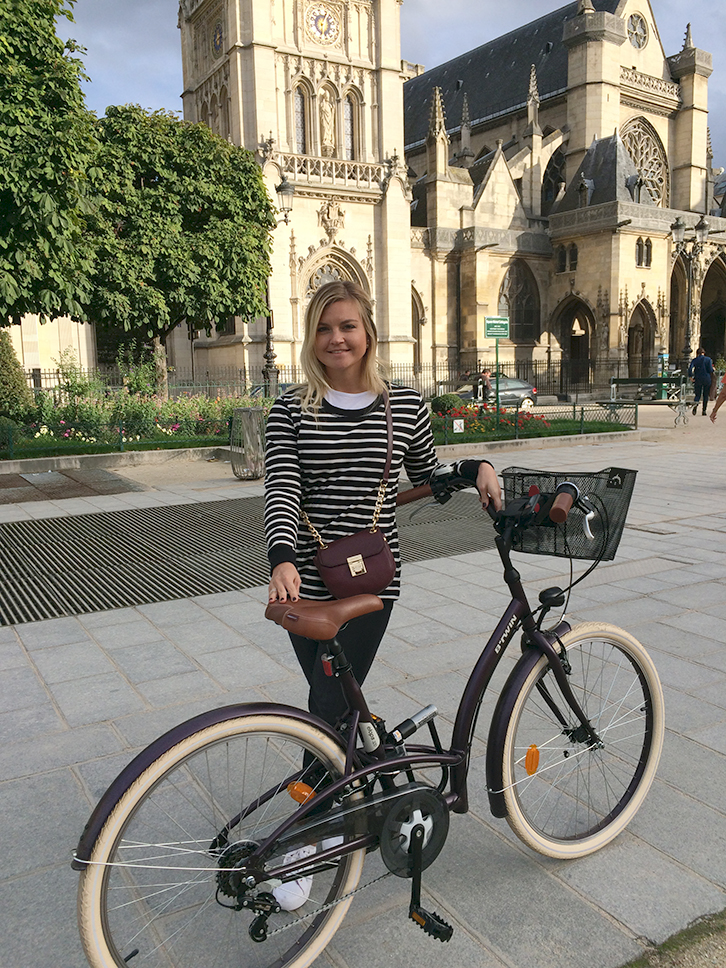 Église Saint-Germain-l'Auxerrois de Paris